Who are we?  A club made up of rocketry enthusiasts from the Ottawa area.  We launch rockets in Kanata year round.
What does it cost?  A small model rocket kit costs around $15, and can be launched over and over.  Motors cost around $3 a flight.  A large high power rocket can cost thousands of dollars. Membership in ORG costs $30 per year for adults or $5 a year if you're under 18. You get a membership card, use of the launch facilities, access to club seminars, and to launches at our sister clubs across Canada.
How do I start?  Come out to a launch and see what we do, talk with the hobbyists. Rocketeers from all walks of life will be flying rockets with professionally manufactured, certified and tested motors.
Want to join? See our membership page.
How to get there? Launches info
Launch calendar: Calendar
Frequently Asked Questions: FAQ
Launch updates and news are here.
What about safety?  The Ottawa Rocketry Group is prefecture #69 of the Tripoli Rocketry Association (TRA), and follows the safety procedures defined by that body. For more information, see http://www.tripoli.org.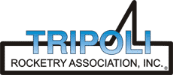 Social Media:
Facebook
Twitter