Who are we?  A club made up of rocketry enthusiasts from the Ottawa area.  We launch rockets in Kanata year round.
Must I join to just watch rockets fly? No. We welcome all visitors who are just curious, want to see what launches are like, or have questions about the club or the hobby.
What does it cost? As a beginner a small model rocket kit only costs around $15, and can be launched over and over. Motors cost around $3 a flight. As complexity as sizes increase, a large high power rocket can cost hundreds of dollars.
How do I start?  Come out to a launch and see what we do, talk with the hobbyists. Rocketeers from all walks of life will be flying rockets with professionally manufactured, certified and tested motors.
Want to join? Membership in ORG costs $30 per year for adults or $5 a year if you're under 18. Dues are payable when joining. You can join the club at any scheduled launch (or at the AGM, usually held in late October, early November.)
How to get there? As we are visitors that have been granted access to a secure installation to enjoy our hobby we have a controlled access procedure to follow to get to our launch site on launch days. Please READ and follow the information for Launches Entrance
Please note that you need to be on time to access the range since it is in a controlled and gated area. If you are late, Range Control will NOT grant you access.
When do you launch rockets? We generally fly every two weeks on Sundays subject to weather conditions. It is important to either join our Facebook Group or our Yahoo discussion group in order to receive a Go or No Go call in the morning on the day for our scheduled launches which listed are on our Calendar
What about safety?  The Ottawa Rocketry Group is prefecture #69 of the Tripoli Rocketry Association (TRA), and follows the safety procedures defined by that body. For more information, see http://www.tripoli.org. Please note that only professionally manufactured, certified and tested motors are allowed at ORG launches.
More questions? See our FAQ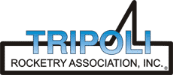 Social Media:
Facebook
Twitter